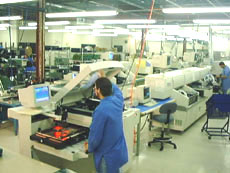 Our integrated manufacturing and product development model, with a focus on small and medium size OEMs, brings together Box-Build capabilities, PCB Assembly and mechanical services (plastic injection molding, sheet metal fabrication) and engineering under "one roof". An "all inclusive" local partner, shortening the "time-to-market" and lowering costs for electromechanical programs.

There is no need for multiple suppliers and for "offshoring". We can make them here in New England.


Box-Build & PCB Assembly -Turnkey or Consignment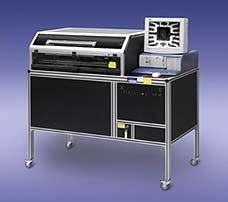 Capacity for low to medium production runs and quick-turn prototypes. ESD compliant.
Equipment with capacity reaching 75,000 components per hour, including 10 mil. pitch package placement, ball-grid array (BGA) and in-placement component testing of resistors, capacitors and transistors.
High performance real-time X-ray inspection system, specific for multi-layer, assembled printed circuit boards, with dense metal BGAs. Meet recommended lead-free inspection requirements.
Comply with requirements of the RoHS Directive.
MPM semi-automatic laser screen printing with precise trapezoidal apertures.
Automated axial / dip insertion lines.
Semi-automatic thru-hole lines.
Full system integration programs.


Cable and Harness Assembly.