Integratech Solutions offers high speed, precision PC board assembly, complete Box-Build and cable, harness assembly services. We provide a full range manufacturing and engineering support, including PCB testing and PCB design for turnkey and consignment from low to mid volume production runs.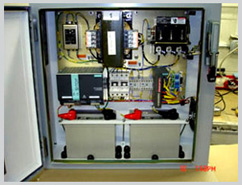 SMT/Thru Hole Contract Manufacturing
Ball Grid Array Technology
X-Ray Systems
Lead Free and RoHS Compliant
In-Circuit Testing (ICT) and Functional Testing
Box-Build Services
Automated Optical Inspection (AOI)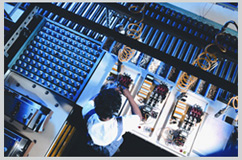 Our surface mount technology uses state-of-the-art equipment with capabilities reaching 75,000 components per hour, including 10 mil. pitch package placement, BGA and in-placement component testing of resistors, capacitors and transistors.

We employ high performance real-time X-Ray inspection systems, specific for multi-layer, assembled printed circuit boards with dense metal BGAs.

Meet recommended lead-free inspection requirements and comply with requirements of the RoHS Directive.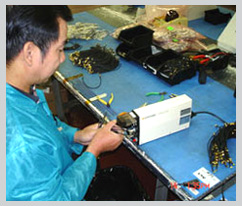 CABLE AND HARNESS ASSEMBLING
Coax cable assembly
Multi-conductor cable assembly
Ribbon cable assembly
Cable and wire harnesses
Wire processing (cut, strip, terminate)